Lab & Robots (photos)¶
Check also the Videos.
The lab @ Inria Nancy¶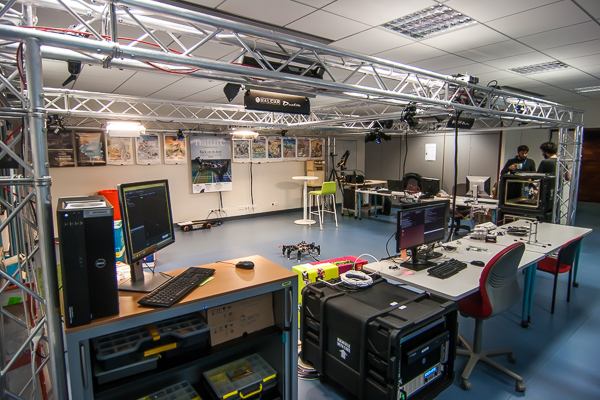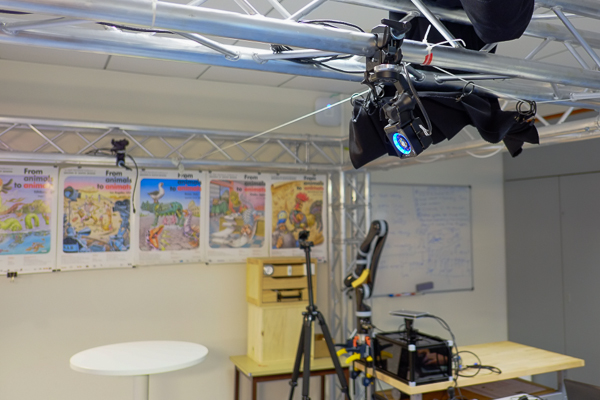 Our main experimental room contains a 5.5 x 6 m experimental 'arena' made with aluminium trusses. It is equipped with:
a 6D motion capture system (Optitrack), with 8 gibagit cameras (Prime 13);
4 high-power, studio lights;
3 mobile 19" racks (on wheels), which host the power supplies and the computers to control the robots;
The trusses support the motion capture system and the lights, and hold all the cables (network, 220V, etc.).
Robots¶
Click on each image to see it bigger.